Ripon police, school district officials detail active threat training in wake of Uvalde shooting | News
Ripon police, school district officials detail active threat training in wake of Uvalde shooting | News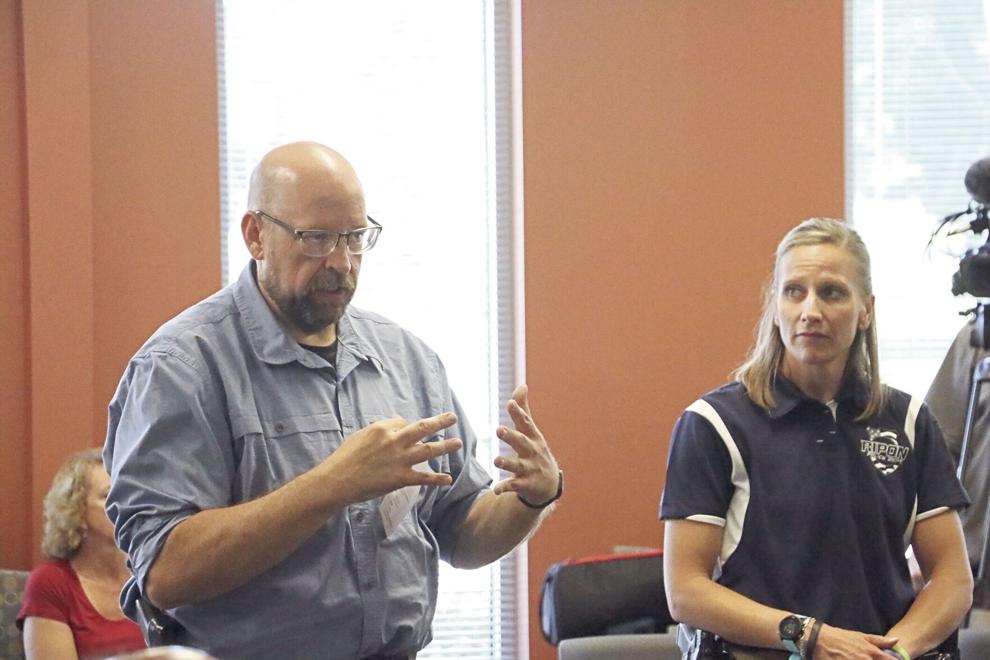 In the wake of the tragic elementary school shooting in Uvalde, Texas, the Ripon School Board heard from district and law enforcement officials about the work being done to be ready in case a similar situation occurs in Ripon.
The Ripon Area School District (RASD) Safety Team Monday ran the board through the work it has done since 2017 to prepare for a potential "nightmare event."
"Each month, we talk about safety issues in the district," Superintendent Mary Whitrock said. "A large part of that is preparedness, making sure that we do our annual safety training and drills within the schools, and then really talk through our procedures and protocols, and put those to the test with tabletops and real-life training."
RASD Director of Pupil Services Emmy Jess outlined the training the safety team has undergone since August 2017 through this year, and looked ahead to future opportunities to review and practice policies and procedures.
Jess was joined by Facilities Director Brian Appleman, Innovation & Technology Director Travis Liptow, School Resource Officer Lindsey Michels and Police Chief Bill Wallner.
Beyond the work in Ripon to prepare for potential emergencies, Fond du Lac County also is enhancing its training for active shooter response.
By September, Fond du Lac County will have 12 active shooter training instructors, which will "by far surpass any other county in the state, when it comes to having instructors available to teach that material," Wallner noted.
In 2019, the safety team collaborated with the Ripon Police Department, Ripon Area Fire District, Ripon Guardian Ambulance Service and other local emergency services in participating in a city-wide emergency drill.
"It was really looking at an active shooter drill and looking at the collaboration between the fire department and the police," Whitrock said. "It was the perfect time to kind of act out that incident command and allow the district to be a part of it."
Many times, when officials train for incident command, it involves sitting in a classroom. But the city-wide drill provided hands-on training, Wallner noted.
"It allowed us to collaborate not only with school staff, but with the [Fond du Lac County] emergency response services, police, fire, EMS," he said. "We all came in and did an excellent training that day. And it's nice to go through those experiences and for everybody to see how they work."
He added that another city-wide emergency response drill could be coming later this summer.
Appleman added that incident command used live-streamed video to show the scenario unfolding in real time as they participated in the drill.
The city-wide training enabled departments to go through an incident step by step and learn what each other's roles would be, Witrock noted.
"Police were rotating in and out with fire for recovery, for securing the building, to come together to communicate to make sure that students were safe," Whitrock said. "And it was so real and a very vivid experience and gave us a little bit of muscle memory."
Prior to that training, Whitrock noted RASD had planned to pull staff from other buildings to help with the reunification of students with their parents and legal guardians.
However, that training taught district officials that they would keep staff in their respective buildings to monitor the situation in those facilities, reassure people and ensure safety, the superintendent added.
"We really would need to rely on community leaders, our partnership with the college or Royal Ridges or one of our other locations to help us complete that reunification," she said.
Additionally, the safety team updates its procedures every year because it's always looking for ways to improve and to adhere to changes in law enforcement policies, Appleman said.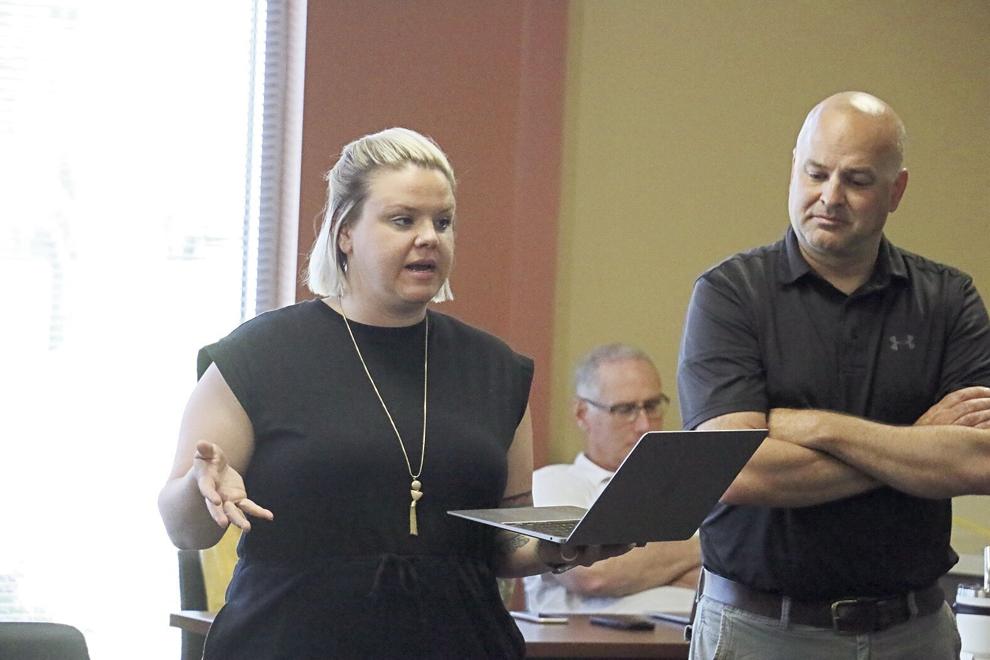 He noted the state Department of Justice recently changed its guidelines for school districts to ensure all districts are following the same procedures and using the same language when responding to active threats.
In fact, Appleman added that RASD's procedures offer an additional level of flexibility for teachers to keep their students safe during an active threat based on the unique circumstances in their building.
"We wanted to have that more of a distinct difference for staff because, in an active threat, we want them to have their choices based on what they're seeing," he said. "Are they hiding? Are they evading by leaving the building? Or are they running?"
Wallner added that law enforcement guidelines have evolved over the years based on failures in response to active shooter situations.
During an active shooter situation, police are instructed to address the threat before establishing a perimeter.
He explained that the primary job of the first three officers on the scene is to breach the facility and attempt to stop a shooter.
"There were some failures by all reports as to what happened in Texas," Wallner said. "… We've taken a lot of time to address that and go through those."
Wallner described a school shooting as a "nightmare event" and something that "everyone in this room hopes we never have to experience."
He added that it's his responsibility as chief of police to ensure the police department is trained to respond appropriately.
"Hopefully, that training that we continue to do gets us through that nightmare event," Wallner said.
He praised the relationship between the school district and police, which he said "has never been stronger."
"It's a credit to your staff and us delivering the services here, too, because that's not the case in a lot of areas," Wallner said. "We've continued to have a very strong relationship with the admin teams and all of your buildings. They know they can call me and Lindsey at any time."
In other news
In other news from the Ripon School Board meeting:
It also approved hiring a fourth grade teacher, a fifth grade teacher and a third grade teacher, as well as overload pay for Pam Josifek teaching four extra sections of math courses in the 2022-23 school year.

Additionally, the school board approved working with Megan Zimmerman, a broker from the Marsh McLennan Agency, as the district's new insurance advisor.

The School Board also approved wage increases to help the district attract and retain support staff, along with a 2022-23 Teacher Salary Schedule, which matches the 3% previously approved for staff in the preliminary 2022-23 budget.